---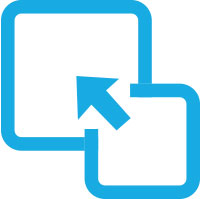 CHANGE AGENCY
The most common point of failure in any project is poor communication. Every project brings change and every change requires those affected to move from the old to the new. Many businesses fail to consider the full impact of the change they're making, how best to communicate it to the business, how to align stakeholders, get stakeholder buy in or how to prepare them for the new environment.
At The Third Floor, we offer a simple set of tools that will help you quantify the change you are implementing, engage with your stakeholders and keep you on track. Our focus is on ensuring your team are "aware, willing and able" to embrace and execute the new systems or processes. We drive effective change initiatives across the breadth of your business.
Change Tools & Resources
Basic Change Framework
Executive Change Messaging
Bespoke Process Solution
If your change project requires something a little more, we can scope and design a framework that comprehensively explores and solves your specific business issues.