---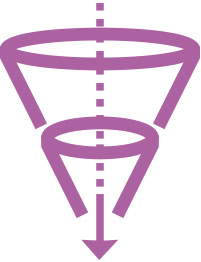 PROCESS WORKOUT
As any customer-led business knows, products and services are transacted and delivered to customers via a series of processes. They are the roads and highways that connect the customer-facing, operational and delivery functions of a business. And like any road network they can become less efficient over time as the business grows and adapts to a changing market. While a poorly functioning process can negatively affect business efficiency and cause internal frustration, it will ultimately have the greatest impact at its end point — the customer experience.
At The Third Floor, we are experts in diagnosing and improving business process issues. Our team has exceptional depth and experience in delivering outcomes for businesses looking to either improve their current processes, remove roadblocks or seeking a complete re-design. We can point to our success stories across a diverse range of processes and industries — projects where we have not only redesigned how they did business but which built the internal capability required for constant process improvement.
Process Improvement Tools
Process Mapping
Process Workshop
The Five 'S' Challenge
Visual Management Board
Bespoke Process Solution
If your process issue requires something a little more, we can scope and design a project that comprehensively explores and solves your business problems.