---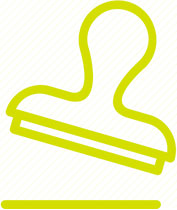 STAMPS
Do you want to bring together your digital and physical campaigns?
Measuring physical engagement and behaviour from digital content can be difficult. The Third Floor's digital stamps let you do this by connecting a user directly to online content on their device. From there, you can measure activity and engagement.
Digital stamps allow web pages to interact with physical objects. And they work with any smart phone. Use the stamp as part of a campaign to:
Deliver access to exclusive content
Direct visitors to specific/targeted information
Reward users for visiting specific attractions
Each stamp is unique and can be programmed remotely, a campaign using digital stamps is a living campaign that you can change based on a user's behaviour in the offline world
Talk to us about your campaign integration needs and we can develop the digital stamp integration to deliver a fun and engaging experience that bridges the digital and physical worlds.